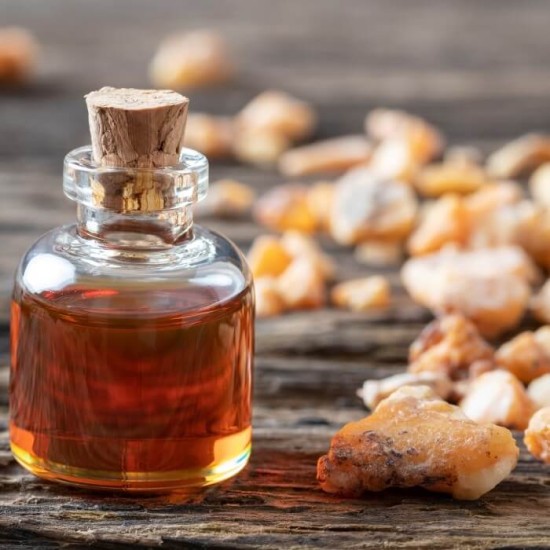 New
Benzoin Essential Oil (Styrax Benzoin) - 2ml
100% natural and pure Benzoin (Styrax Benzoin) essential oil in a dark glass bottle. Available volumes - 10ml, 5ml and 2ml.
Composition: 55% Benzoin resin 45% alcohol

Plant parts: Resin

Method of extraction: Solvent extraction (Dpg)

Note: Basic note

Aroma: Sweet, warming, resinous vanilla scent

Use: the oil has been known for centuries and its use is very wide. In perfumery, it is used as the grounding note of a perfume. An emotionally balancing and calming oil. Often used to replace vanilla absolute.

The oil has a thick consistency! It may not flow through the pipette of the bottle. In that case, remove the plastic pipette and use a glass pipette for dosing.

For mixtures, first dissolve the oil in a small amount of organic alcohol, then mix with the desired base oil.

NB! Oil can cause skin irritation! Never use neat on the skin. Do not use on children under 2 years of age in any way!

The country of origin of the raw material is the Philippines

Stock:

In Stock

Model:

EO0059_2

Weight:

0.05kg
Price disclaimer
The specified discount is valid only for individuals. Legal entities purchase a product without a discount.
Legal entities can buy the product in bulk with discount.