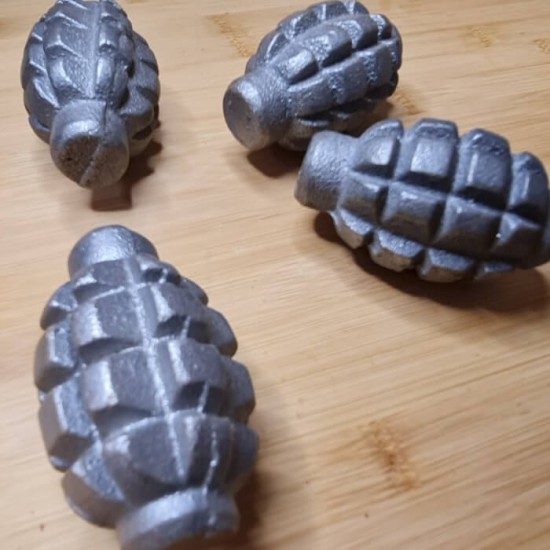 New
Cast Iron cone
Cast iron has been used since ancient times in sauna stoves. The heat capacity of cast iron is 20% higher than that of stone, and the thermal conductivity is 30 times greater, so it is recommended to use it in a mixture with natural stones for saunas. Cast iron cones are laid out on the bottom of the heater, special stones (porphyrite, dunite, jadeite and others) are placed on top of them mixed with the remaining cones (in the ratio of 30% cast iron, 70% natural stone).
It is not recommended to use only cast iron for laying the heater, since the steam from cast iron is very dry and hot, and in order to balance the humidity in the steam room and get a soft and healthy steam, you need to lay it together with natural stones.

Cast iron do not crack or crumble under sudden temperature changes. Cast iron very quickly picks up heat and just as quickly gives it to the stones.

Price per each cone with weight 800-900g

Stock:

In Stock

Model:

CIC

Weight:

0.95kg
Price disclaimer
The specified discount is valid only for individuals. Legal entities purchase a product without a discount.
Legal entities can buy the product in bulk with discount.