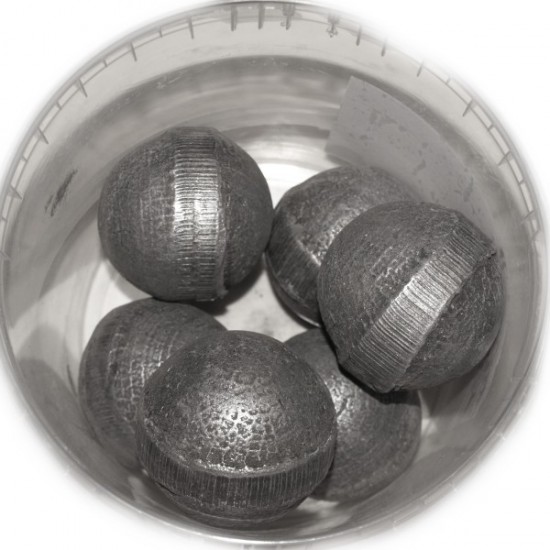 -20 %

Iron core (6 pcs.)
Чугун использовался с давних времён в банных печах. Теплоёмкость чугуна на 20% выше, чем у камня, а теплопроводность в 30 раз больше, поэтому его рекомендуют использовать в смеси с природными камнями для бань и саун. Чугунные ядра выкладывают на дно каменки, сверху на них укладывают специальные камни (порфирит, дунит, хромит, жадеит и другие) в перемешку с оставшимися ядрами (в соотношение 30% чугуна, 70% природного камня).
Не рекомендуется использовать только чугунные ядра для закладки каменки, так как пар от чугуна очень сухой и горячий, и чтобы сбалансировать влажность в парилке и получить мягкий и оздоровительный пар, нужно закладывать его вместе с природными камнями.
Чугунные ядра не трескаются и не рассыпаются при резких перепадах температур. Чугун очень быстро наберает тепло и так же быстро отдаёт его камням.
Цена за 6 чугунных ядер (диаметр ядра около 6.5 см).
Stock:

In Stock

Model:

Jadra

Weight:

6.50kg
Price disclaimer
The specified discount is valid only for individuals. Legal entities purchase a product without a discount.
Legal entities can buy the product in bulk with discount.