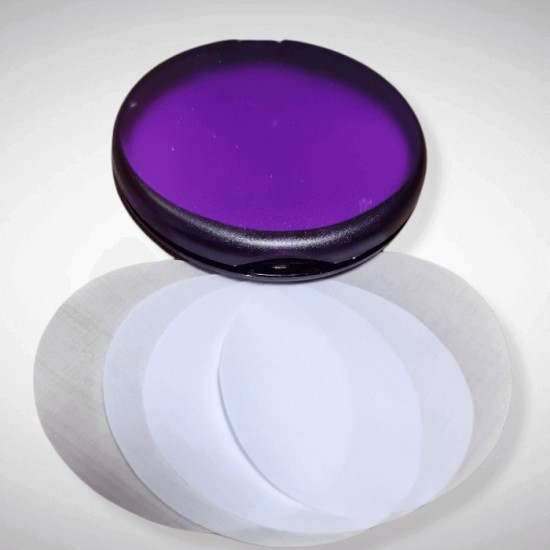 Out Of Stock
Paper Soaps with a lavender fragrance
Compact, handy and easy to use. One of the most essential products for everyone nowadays!
The paper soap is packaged in a handy plastic box that can be safely carried in your pocket or bag when you need to wash your hands but soap is not available.

Easy to Use - Take one sheet of paper from the packaging, place it in the palm of your hand, and simply add a little water to these pleasantly scented soap leaves and lather your hands. The sheet of paper dissolves in water and turns into a soft lather.

Each sheet of paper is impregnated with the ideal amount of product needed to wash your hands, they are biodegradable, safe for people, animals and the environment.

After use, the skin of the hands becomes clean, soft and fragrant.

Ingredients: Sodium alkyl sulfate, cocoamido Propyl, betaine, cocoa- mide dea, papaffnum liquidum, parfīms, glicerīns, Phenoxyethanol, Ethylhexylglycerin, cabomer, Dimethi-cone, sodium polyacrylate, tapijokas ciete, ūdens, tējas koka lapu eļļa, Cl16255, Cl42090

Stock:

Out Of Stock

Model:

PZlav

Weight:

0.02kg
Price disclaimer
The specified discount is valid only for individuals. Legal entities purchase a product without a discount.
Legal entities can buy the product in bulk with discount.